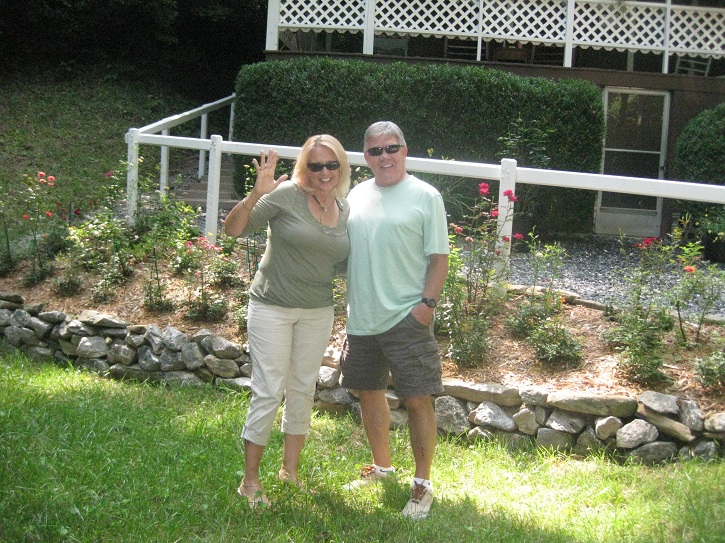 Sad to say today we have to leave paradise. It's been an awesome week. Good food, good friends and good water. Thank you for sharing it all with us. We are on the way back to South Florida - the heat, humidity and horrible water - but we'll always have these good memories and pictures to remind us that paradise is not that far away and we'll count the days until we can come back.... :-)
- Love, Joan & Glenn
We had a great time here at Grinders Switch! We liked drinking coffee on the front porch in the mornings, watching the hummingbirds and chickadees come to the feeder. We loved our activities, tubing at Deep Creek, horsebackriding at Smokemont, rafting on the Nantahala with Rolling Thunder and all the companies that Settlers Mountain were very good. Thanks...Our kids enjoyed catching fireflies at dusk in our back yard. This was our only vacation this summer and it has been fantastiic. I'm already thinking of how we can come back.....The mountain is lovely (we hiked Jackrabbit Run so we saw lots of it!) A great stay for a great value. Thanks so much.
-The Harrells
Jonathan, Christy, Samuel (10), Rachel (7)
As usual this was a great vacation! The views are amazing and your company was a welcome visit. We will be back in the fall.
Garland Party
Gene, Cynthia, Kayla, Christian, Michael, Gerald, Betty, Crystal, Tyler, Raylan and Dallas